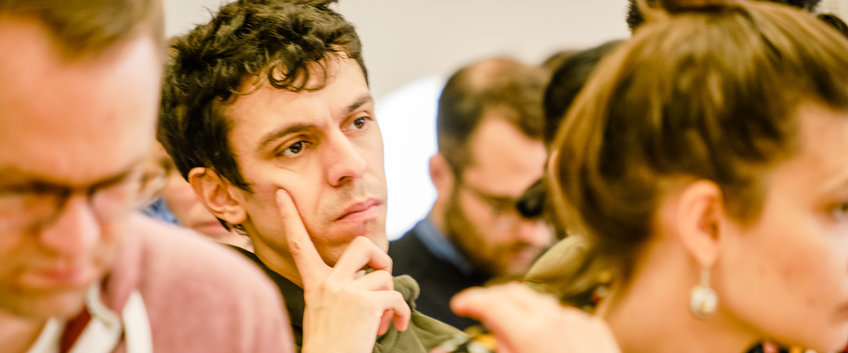 Research Seminars
All Departments run their own series of research seminars devoted to their specific research themes. The seminars provide the opportunity for both external and internal researchers to report on their current projects and to discuss them with the Institute's members. The seminars are generally open to students of the Goethe-Universität Frankfurt after prior registration.
Department Stefan Vogenauer's seminar series is devoted to current approaches to 'Legal Transfer in the Common Law World' and is organised by Stefan Vogenauer and Matilde Cazzola. Thomas Duve and Manuel Bastias Saavedras are the joint organisers of Department Thomas Duve's 'Research Colloquium on Global Legal History'.
The long-term project on the School of Salamanca, run in collaboration with the Akademie der Wissenschaften Mainz and the Goethe-Universität Frankfurt, also hosts a regular research seminar, organised by Christiane Birr and José Luis Egío García. Ongoing research projects on the legal history of Ibero-America at the Institute are presented in the 'Seminario Permanente', held in Spanish and organised by Mariana Dias Paes and Pilar Mejia.
In the Fall Semester 2021-22, the Institute, in cooperation with the Faculty of Law at Tel Aviv University and the Faculty of Law at Goethe-Universität Frankfurt, will be hosting an online Transnational Legal History Workshop.