12th Frankfurt Investment Arbitration Moot Court (2018/2019)
Moot Court
Start:

Mar 4, 2019

End:

Mar 8, 2019

Organisation:

Max Planck Institute for European Legal History & McDermott Will & Emery

Location:

Campus Westend, Goethe-Universität, Frankfurt am Main (Opening 4 March at MPIeR)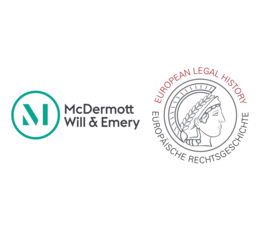 The second year in a row the Max Planck Institute for European Legal History together with the international law firm McDermott Will & Emery is hosting the Frankfurt Investment Arbitration Moot Court, the oldest and most prestigious student competition in the area of investment protection law. The 2019 Moot Court will take place on Campus Westend from 4 through 8 March 2019, http://www.investmentmoot.org/.
This year's case is set right after the Acadian Exodus and Father Le Loutre's War in 1763. The fictional character of Cécile Bellefontaine claims that she has suffered considerable loss by reason of the killing of her family and the seizure of the possessions of her family by the British. She therefore claims an award in her favour due to Britain's breach of its obligations under the Utrecht Treaty and the Genocide Convention.
Participating student teams will prepare pleadings for both sides and then compete against each other in several rounds. The winning team will move on to the next round, until the two final teams compete in one final pleading to determine the winning team.