The Tightening Vise of Christian Citizenship: Converts from Islam and the Law in Sixteenth Century Granada
Part of the "Forum Law as Culture"
Date:

Jan 19, 2016

Time:

06:00 PM (Local Time Germany)

Speaker:

Dr. Max Deardorff

(Frankfurt am Main)

Language:

English

Location:

Käte Hamburger Kolleg "Recht als Kultur", Konrad-Zuse-Platz 1-3, 53227 Bonn

Room:

Max-Weber-Vortragsraum des Kollegs

Host:

Forum Law as Culture

Contact:

rechtalskultur@uni-bonn.de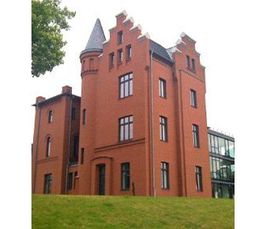 We would like to welcome you to the upcoming forum event with Dr. Max Deardorff (Frankfurt am Main) on Tuesday, 19 January 2016. His lecture entitled "The Tightening Vise of Christian Citizenship: Converts from Islam and the Law in Sixteenth Century Granada" will be held in the Center's Max Weber lecture room from 6 pm.
Between 1568 and 1570, the South of Spain was plagued by a bloody civil war. It was ignited by a revolt of Christian converts in Granada that resisted a repressive decree by the Spanish crown. After the revolt was bloodily put down by Spanish troops, a large part of the converts had to leave what until then had been their homeland. Only those deemed "innocent" were granted the right to stay.
Since 2015, historian Dr. Max Deardorff has been conducting research within the project group "Convivencia: Iberian to Global Dynamics, 500-1750" at the Max Planck Institute for European Legal History in Frankfurt. In his lecture at the Käte Hamburger Center for Advanced Study in the Humanities "Law as Culture", he investigates not only the coexistence of Christians, Muslims and Jews linked to the concept of Convivencia. He further delves into the question of what constituted a "good Christian citizen" in 16th Century Spain and how jurisprudence and legal interpretation changed in the course of the subsequent years against the backdrop of the reformation movement and the "threats" from the Ottoman Empire. His focus lies particularly in the legal standards imposed by Philip II.
This contribution continues the series that has started with the lecture by Dr. Raja Sakrani (November 2015) on the three cultures in Al-Andalus and with the lecture by Dr. Alfons Aragoneses (December 2015) on the Sephardic Jews in 19th and 20th century Spain, in order to deepen our knowledge of the legal cultural conditions concerning the possible or impossible cohabitation of cultures.
It would be our pleasure to welcome you to Dr. Deardorff's lecture as part of the "Forum Law as Culture" with subsequent reception.