Guest lecture: "Fakes in the House of Osman: The Domestication of Forgery Cases in the 19th-Century Ottoman Empire" - cancelled!
Guest lecture
Date:

Mar 25, 2020

Time:

04:30 PM (Local Time Germany)

Speaker:

Dr. Marc Aymes is Chair of the Centre for Turkish, Ottoman, Balkan and Central Asian Studies (CETOBaC) / Research Professor (Directeur de recherche) at the French National Centre for Scientific Research (CNRS) in Paris, France

Organisation:

Zülâl Muslu

Location:

MPIeR

Room:

Lecture hall of the MPI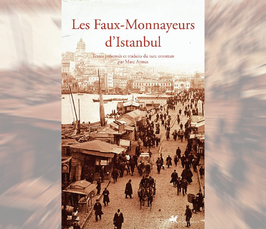 Attention: This event had to be cancelled!
Fakes were everywhere in the Ottoman Empire. Did anybody care? To what extent were forgery cases instrumental in developing the tools of knowledge and statecraft employed in Ottoman legal dealings? Historians have only broached this topic in a limited manner so far, for example as part of studies on secretarial practices or on claims of descent from the Prophet. However, it has been insufficiently appreciated that the Ottomans dealt with fakes of many different kinds and devised a rich apparatus of practical philology to deal with them in an appropriate manner.
Drawing on a wide array of source materials from the Prime Minister's Ottoman Archives in Istanbul, this lecture aims at enabling the audience members to see for themselves what kind of readings these materials permit. Current norms of scholarly publishing tend to relegate source documents to footnotes and truncated quotes. Revoking this documentary subalternism implies treating sources not as the means to an overarching narrative end but as conceptual and reflexive loci in which to unearth previously unseen dealings within Ottoman polity and society.