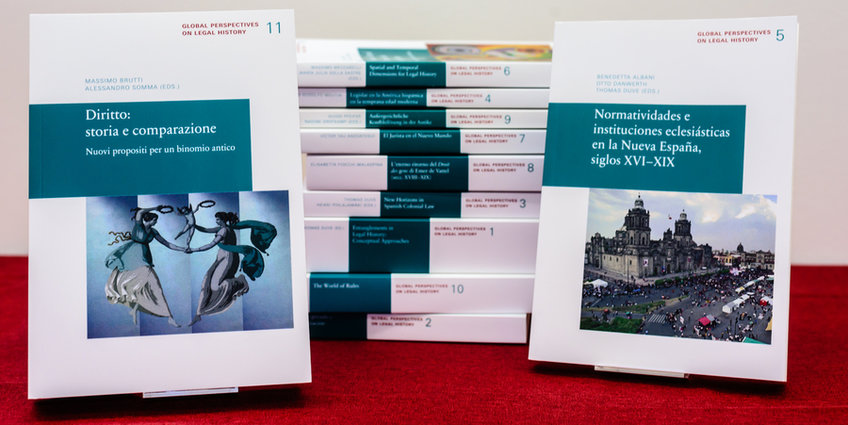 About GPLH
Apart from the Institute's website, the Open Access versions are available in the following online services and databases:
Information for authors
Contact, suggestions and manuscripts to: gplh@lhlt.mpg.de.
Download the GPLH styleguide for preparing manuscripts:
Peer Review
In order to ensure a consistently high quality of volumes, manuscripts submitted for consideration undergo a stringent peer review process. After evaluation by the series editors, those manuscripts deemed of sufficiently high quality for publication are subjected to double-blind peer review. External peer reviewers are recruited from a broad network of internationally well-established experts in the relevant field of research. Care is taken to avoid any conflicts of interest and, because the book series is multilingual, reviewers are also chosen with regard to relevant language skills. Authors will receive the reviewers' reports along with the editors' decision (acceptance, acceptance conditional on minor or major revisions, rejection).
Open Access, License, Copyright
GPLH is an Open Access publication series, which means that all content is freely available without charge to the user or his/her institution. Users may read, download, copy, distribute, print, search, and link to the full-text PDFs as well as use them for any lawful purpose without obtaining prior permission from the publisher or author. At the same time, all volumes are published under a Creative Commons License (Vol. 1-12: CC BY-NC-ND 3.0 DE (Attribution-NonCommercial-NoDerivatives), and starting with Vol. 13: CC BY 4.0 International (Attribution)), which means that users are free to share (copy and redistribute) the material in any medium or format under the following terms:
Attribution - You must give appropriate credit to the source, provide a link to the license, and indicate whether any changes were made to the material. You may do so in any reasonable manner, but not in any way that suggests the licensor endorses you or your use.
NonCommercial - You may not use the material for commercial purposes.
NoDerivatives - If you remix, transform, or build upon the material, you may not distribute the modified result
For more information on Creative Commons Licenses see https://creativecommons.org/
Each author publishing in GPLH holds the copyright and retains the publishing rights of his/her contribution without restriction.