Workshop - Law and Text
Workshop
Date:

Jan 23, 2019

Time:

04:00 PM - 06:00 PM (Local Time Germany)

Organisation:

Christoph Meyer (MPIeR), Manuela Bragagnolo (MPIeR)

Location:

MPIeR

Room:

Seminarraum des MPI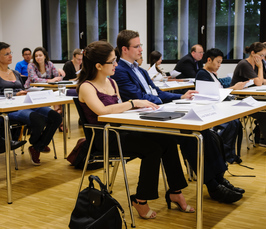 For decades now, legal history research has been concerned with the importance of writing for the development of law, but the influence of writing on the development of law has been insufficiently researched until today.
This workshop aims at starting a discussion on the specific meaning of textuality in legal history. Participants will be required to read and discuss some texts.
Those who are interested please send an email to bragagnolo@rg.mpg.de to receiving the texts.