Workshop - Discussing "Glocalization"
Workshop
Date:

Jan 15, 2019

Time:

03:00 PM - 05:00 PM (Local Time Germany)

Organisation:

Mariana Dias Paes

Location:

MPIeR

Room:

Z02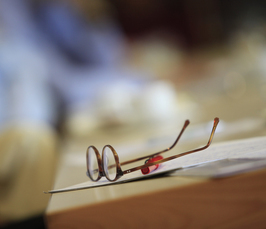 The project Glocalizing Normativities: A Global Legal History (15th- 21st century) is organizing a workshop to discuss the concept of "Glocalization". The workshop participants will hold in depth discussions on the following texts:
COOPER, Frederick. "What is the Concept of Globalization Good for? An African Historian's Perspective", African Affairs, vol. 100, n. 399, 2001, pp. 189-213.
ROBERTSON, Roland. "Glocalization: Time-Space and Homogeneity-Heterogeneity". FEATHERSTONE, Mike et al. (editors). Global Modernities. New York: SAGE, 1995. pp. 25-44.
ZEMON DAVIS, Natalie. "Decentering History: Local Stories and Cultural Crossings in a Global World", History and Theory, vol. 50, n. 2, 2011, pp. 188-202.