DBIS: Research Databases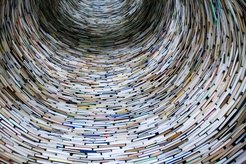 DBIS is a catalogue for scientific databases, which are administered by various organisations. The catalogue provides nearly 13,000 databases comprising all fields of academic research. Some are freely accessible and others require a license.
DBIS offers a short introduction to every database, including information regarding the content.
Summaries of the resources in the MPI Collection relevant to the research focuses areas are available to the Institute's researchers. As part of a project carried out by the trainees of the library, the descriptions of the databases, which were previously only available in German, were now translated into English. As of right now, the contents of the following collections have bilingual descriptions:
Top 10 = Top ten list
Rechtsgeschichte / Geschichte: Europäische Union = Legal history, History: European Union
Rechtsgeschichte / Geschichte: Großbritannien, Commonwealth = Legal history, History: Great Britain, Commonwealth
Rechtsgeschichte / Geschichte: Ibero-Amerika, Spanien, Portugal = Legal history, History: Latin America, Spain, Portugal
Kirchliche Rechtsgeschichte / Theologie = History of Canon law, Theology
Geltendes Recht: Europäische Union = Applicable law: European Union
Geltendes Recht: Großbritannien, Commonwealth = Applicable law: Great Britain, Commonwealth
The purpose of this expanded library service is make the extensive and wide range of electronic resources more visible to researchers at the Institute
---
Photo by Lysander Yuen. on Unsplash