Max-Planck Legal History Quarterly Forum: Slavery and Control Over One´s Own Body
Max-Planck Legal History Quarterly Forum
Date:

Oct 15, 2018

Time:

03:00 PM - 06:00 PM (Local Time Germany)

Speaker:

Maria Solle Testuzza / Daniel Allemann / Sandra Cristina Montoya Muñoz

Organisation:

Mariana Armond Dias Paes

Location:

MPIeR

Room:

Z01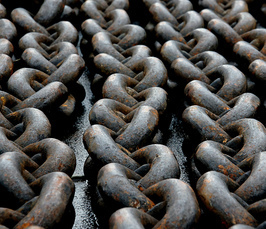 The next Max-Planck Legal History Quarterly Forum will be held on 15 October. It will deal with issues concerning slavery, resistance, and the control over one´s own body.
Maria Solle Testuzza (Department of Law, University of Catania, Italy)
Title: "Over One´s Own Body": Text, Textuality and Intertextuality in Early Modern Law
Commentator: Thomas Duve
Daniel Allemann (University of Cambridge, UK)
Title: Slavery, Marriage, and Human Rights in Early Modern Spanish Scholastic Thought
Commentator: Luisa Stella Coutinho
Sandra Cristina Montoya Muñoz (Pontificia Universidad Católica de Chile, Santiago de Chile, Chile)
Title: Way of Black Slaves´ Integration and Resistance in the Antioquia and Popayan Governorate in the Seventeenth Century
Commentator: Karla Escobar Hernandéz
The talks will be held in English and Spanish. When in Spanish, it will be accompanied by an English slide presentation.