Max Planck Summer Academy for Legal History 2018
Summer Academy 2018
Start:

Jul 16, 2018

End:

Jul 27, 2018

This year's theme:

The World and the Village. The Global and the Local in Legal History

Location:

MPIeR

Host:

MPIeR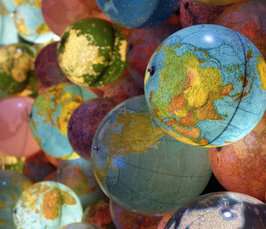 The Course
The Max-Planck Summer Academy for Legal History provides a selected group of highly motivated early-stage graduates, usually PhD candidates, an in-depth introduction to methods and principles of research in legal history.
The academy consists of three parts. During the first part, participants will receive an introduction to sources, methods, theoretical models and important academic debates in the field of legal history. During the second part, they will in turn present their own projects and link them to this year's overarching research topic of the Summer Academy. Lastly, all participants will have an opportunity to avail themselves of our library and for discussing their research with fellows of the Institute.
The course will take place at the Max Planck Institute for European Legal History in Frankfurt am Main, Germany.
This year's theme : The World and the Village. The Global and the Local in Legal History
As an academic discipline, legal history emerged both in Europe and several other world regions in the 19th and early 20th centuries: the age of the nation-state. Research in legal history that focuses on local and regional contexts—Europe, for example—is a largely product of this heritage.
Global history, historiographic reflection and new methods in the humanities have helped to bring the complexity of local, national, regional and global relationships into the purview of legal history. Moreover, the increasing importance of supranational and transnational law make it all the more urgent from the perspective of legal studies to consider the relation between world and village.