Conference - Key Biographies in the Legal History of European Union, 1950-1993
Conference
Start:

Jun 21, 2018

End:

Jun 22, 2018

Organisation:

Stefan Vogenauer, Philip Bajon

Location:

MPIeR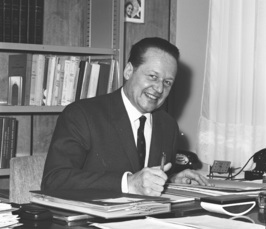 The history of European Union law is still to a large extent uncharted territory. The Max Planck Institute for European Legal History recently established a research field dedicated to this new sub-discipline of legal history.
The 2018 annual conference of the Institute is based on the premise that biographical approaches are an important addition to the study of the history of EU law. Biographies of important figures of European law can contribute to the development of a new intellectual history of the field and thus go beyond the mere enquiry of the development of legal ideas and doctrines. Likewise, biographies based on systematic archival research and exploring the links between the social practice of law and legal thinking can vastly enhance our understanding of current legal historiography.
The 2018 conference therefore combines traditional biographies of prominent jurists with biographical studies from international history that provide an account of the social practice and transnational life of EU institutions.
Guests are welcome to register for the event to take place at Frankfurt am Main, Campus Westend, on 21 and 22 June 2018. There is no conference fee.
---
Picture: Portraits of Michel Gaudet, Director-General of the Legal Service of the Commission of the EEC
© European Communities , 1967 / Source: EC - Audiovisual Service / Photo: Quertinmont-Gillardin