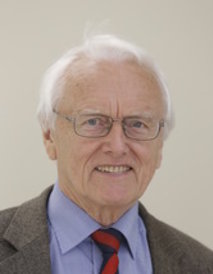 Prof. em. Dr. Dr. h. c. mult. Michael Stolleis ✝
Emeritus Scientific Member
We mourn the passing of our former Director Prof. em. Dr. Dr. h.c. mult. Michael Stolleis (1941-2021).
Michael Stolleis passed away in Frankfurt on 18 March 2021, just a few months before his 80th birthday. The Max Planck Institute owes him a great deal. Since joining the Max Planck Society in 1991, he shaped our Institute like no other. He led it alone for many years, and even after his retirement, he took on the responsibility again. His approachability, his unconditional reliability and his rhetorical elegance have been exemplary for many members of staff. Without Michael Stolleis, we would not have this new building on the Westend Campus, something he was always quite pleased about – and without him, we would likely no longer exist as an Institute.
An obituary for Michael Stolleis can be found here.
Curriculum Vitae
2019
Meyer-Struckmann-Preis, Universität Düsseldorf
2018
Hegel-Preis der Stadt Stuttgart
2015
Großes Bundesverdienstkreuz mit Stern
2014
Pour le mérite für Wissenschaften und Künste
2010
Dr. jur. h.c. Universität Helsinki
Bundesverdienstkreuz I. Kl.
2007-2009
Kommissarische Leitung des Max-Planck-Instituts für europäische Rechtsgeschichte
2006
Emeritierung als Direktor am Max-Planck-Institut für europäische Rechtsgeschichte
2004
Mitglied der Deutschen Akademie der Naturforscher Leopoldina, Sektion Kulturwissenschaften
Dr. sc. pol. h.c. der Universität Padua
2002
Dr. jur. h.c. Universität Toulouse
Mitglied der Deutschen Akademie für Sprache und Dichtung, Darmstadt
2001
Mitglied der Königlich Dänischen Akademie der Wissenschaften und Literatur
2000
Mitglied der Finnischen Akademie
Mitglied der American Society for Legal History
Preis der Internationalen Balzan-Stiftung (Zürich/Mailand)
1999
Dr. jur. h.c. Universität Lund (Schweden)
1994
Research Award der Schwedischen Reichsbank
1992-1993
Mitglied der Akademien in Mainz, Göttingen, Berlin-Brandenburg
Mitglied der Wiss. Gesellschaften in Frankfurt a.M. und Lund /Schweden
1992
Fachgutachter der DFG für Rechts- und Verfassungsgeschichte
1991
Ernennung zum wiss. Mitglied der Max-Planck-Gesellschaft und zum Direktor am MPI für europäische Rechtsgeschichte in Frankfurt a.M.
1991
Leibniz-Preis der DFG
1981-1993
Vertrauensdozent der Studienstiftung des Deutschen Volkes
1980 u. 1989
Rufe nach Düsseldorf und Göttingen
1974
Berufung nach Frankfurt a.M. auf einen Lehrstuhl (C 4) für Öffentliches Recht
1973
Habilitation in München für die Fächer Staats- und Verwaltungsrecht, Neuere Rechtsgeschichte und Kirchenrecht
1970
Assistentenstelle am Institut für Kirchenrecht und kirchliche Rechtsgeschichte (Prof. Dr. A. Frhr. v. Campenhausen)
1969
2. juristisches Staatsexamen in München, Habilitationsstipendium der DFG
1963/65
Fortsetzung des Studiums in Würzburg, 1. juristisches Staatsexamen
1961/63
Studium der Rechtswissenschaft in Heidelberg (Zweitstudium Germanistik und Kunstgeschichte)
1961
Winzergehilfenprüfung
1960
Abitur in Neustadt/Weinstr.
1941
geboren in Ludwigshafen/Rh.
---
Research Communication
Yearbook 2007 Pictures in the Law