The Origins of Legal Protection of Cultural Heritage in the 19th Century
Volume 330 of the Studien zur europäischen Rechtsgeschichte out now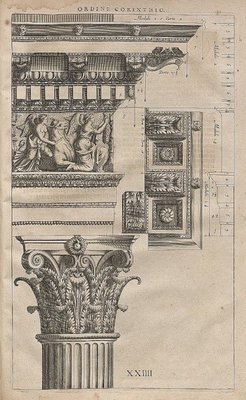 The debate on whether and how to return purloined and stolen items of cultural heritage is as topical as ever. Just consider the 'Benin Bronzes' in German museums or the 'Elgin Marbles', brought to London from the Acropolis in 1806 – cases that highlight issues of rightful ownership and the restitution of artefacts. The question whether archaeological items and works of art should rather be kept on site or taken to a museum in another city or even a foreign country was a contentious matter in the first third of the 19th century and led to the development of pertinent legal protection.
Chiara Mannoni's study paints a vivid picture of the first comprehensive legislation on the protection of cultural heritage in Europe, taking a perspective of both legal history and history of art. Examples for this type of legislation were the 'Chirografo Chiaramonti' of 1802 in the Papal States, or the 'Law on the scientific and artistic collections of the state, on the discovery and preservation of antiquities, as well as their use' enacted in Greece in 1834, in the early days of the Bavarian regency under King Otto I.
Based on her in-depth analysis of these norms against a backdrop of older edicts, dating from the early Middle Ages to the Enlightenment, the author offers a detailed presentation of how legal protection was increasingly extended to archaeological, artistic and cultural heritage. She also describes the consequences for the conservation and guardianship of the works in situ over the course of the 19th century. Last but not least, this interdisciplinary study sheds light on the changes in definitions of central concepts that still today shape the debates on the protection of monuments and items of cultural heritage in Europe and beyond.
Numerous illustrations and a rich documentary appendix add further value to Chiara Mannoni's book: a groundbreaking study, for both legal history and the history of art, on the cultural function of protective legislation.