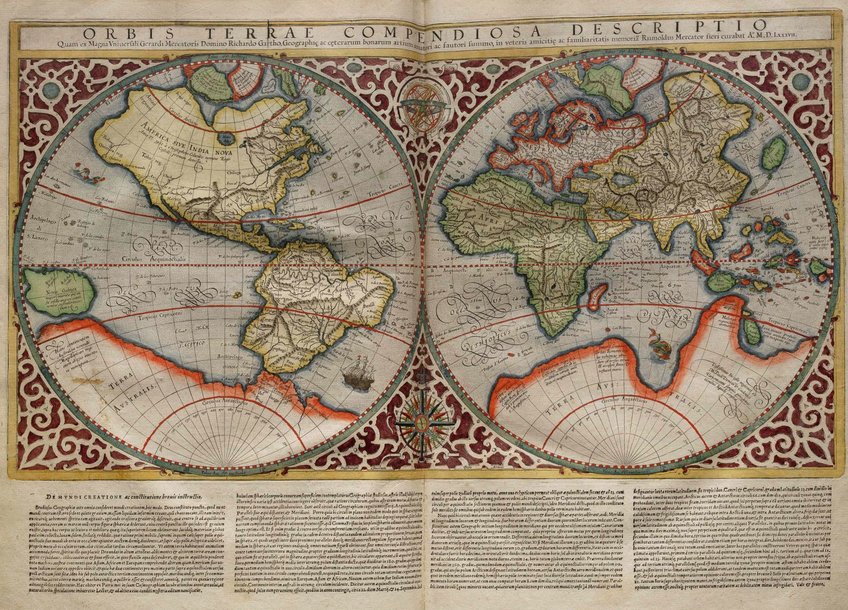 Methods of Global legal History
Completed Project
Each scholarly discipline requires continuous reflection on its methods. This is particularly true for legal history, for which the last decades' discussions on global history have raised fundamental questions about its definition of law as well as concerning the path dependencies of its themes, methods and practices. What would a legal history look like that tried to transcend the traditional approaches deriving from and focusing on nation states? Starting with an article in 2012, Thomas Duve has in various publications critically engaged with the analytical traditions of European legal history and offered three new areas of reflection – 'translation', 'multinormativity' and the question of the construction of legal spaces – that seemed particularly important for a global legal history. A particular focus of his current work is the connection between the history of knowledge and legal history, and the question of how we can understand legal history as the history of the production of normative knowledge. These issues were the subject of various talks held in 2018 and 2019 (e.g. in Buenos Aires, Tallin, Boston, Lucerne). A small monograph summarising this work is planned. In the research project on pragmatic literature which was completed in 2019, some methodological and theoretical considerations in the field of moral theology could be implemented in research practice (published in April 2020 as the first volume of the new open-access series Max Planck Studies in Global Legal History of the Iberian Worlds at Brill). It is also planned to summarize the work of recent years in a small monograph.
Important publications in this research project (selection)
Books, Special issues
《全球法律史导论》, 李富鹏等译  (An Introduction To Global Legal History, translated by Li Fupeng et al.)
高仰光校,"全球法律史丛书"第一册,商务印书馆 (Chinese Series of Global Legal History 1, Beijing: Commercial Press, 2019)
66
(4), pp. 727 - 731 (2018)
Symposium: Legal History and Comparative Law: A Dialogue in Time of the Transnationalization of Law and Legal Scholarship - Preface. The American Journal of Comparative Law
Multinormativität
in: Rechtsgeschichte – Legal History 25 (2017)
La Formación de Espacios Jurídicos Iberoamericanos (S. XVI-XIX): Actores, Artefactos e Ideas. Comentarios Introductorios (The Formation of Iberoamerican Legal Spaces (C. XVI-XIX): Actors, Artefacts and Ideas. Introductory Comments). Max Planck Institute for European Legal History Research Paper Series 2014-07 (2014), 8 pp.
European Normativity – Global-Historical Perspectives
in: Rechtsgeschichte – Legal History 22 (2014)
Entanglements in Legal History: Conceptual Approaches. Max Planck Institute for European Legal History, Frankfurt am Main (2014), 568 pp.
Articles, Book Chapters
What is Global Legal History? Comparative Legal History (2020)
Pragmatic Normative Literature and the Production of Normative Knowledge in the Early Modern Iberian Empires in the 16th – 17th Centuries
Max Planck Institute for European Legal History Research Paper Series No. 2019-19
Storia giuridica globale e storia giuridica comparata. Osservazioni sul loro rapporto dalla prospettiva della storia giuridica globale. In: Diritto: storia e comparazione. Nuovi propositi per un binomio antico, pp. 149 - 185 (Eds. Brutti, M.; Somma, A.). Max Planck Institute for European Legal History, Frankfurt am Main (2018)
Global Legal History. Setting Europe in Perspective
in: Pihlajamäki, Heikki/Dubber, Markus/Godfrey, Mark (eds.), The Oxford Handbook of European Legal History, Oxford: OUP 2018,  pp. 115-139
Legal Traditions. A Dialogue between Comparative Law and Comparative Legal History
in: Comparative Legal History 6:1 (2018)
Ein fruchtbarer Gärungsprozess? Rechtsgeschichtswissenschaft in der Berliner Republik
—/Ruppert, Stefan (eds.), Rechtswissenschaft in der Berliner Republik, Frankfurt am Main/Berlin: suhrkamp, 2018, pp. 67-120.
Global Legal History: A Methodological Approach. In: Oxford Handbooks Online - Law (2017)
Was ist "Multinormativität"? – Einführende Bemerkungen
in: Rechtsgeschichte – Legal History Rg 25 (2017), pp. 88 – 101
Internationalisierung und Transnationalisierung der Rechtswissenschaft. In: Rechtswege. Kontextsensible Rechtswissenschaft vor der transnationalen Herausforderung, pp. 167 - 195 (Eds. Grimm, D.; Kemmerer, A.; Möllers, C.). Nomos, Baden-Baden (2015)
European Legal History - Concepts, Methods, Challenges. In: Entanglements in Legal History: Conceptual Approaches, pp. 29 - 66 (Ed. Duve, T.). Max Planck Institute for European Legal History, Frankfurt a.M. (2014)
German Legal History: National Traditions and Transnational Perspectives. Rechtsgeschichte - Legal History Rg
Von der europäischen Rechtsgeschichte zu einer Rechtsgeschichte Europas in globalhistorischer Perspektive. Rechtsgeschichte - Legal History Rg
---
Picture: Source: Planisphere by Rumold Mercator, 1587 (Wikimedia Commons)