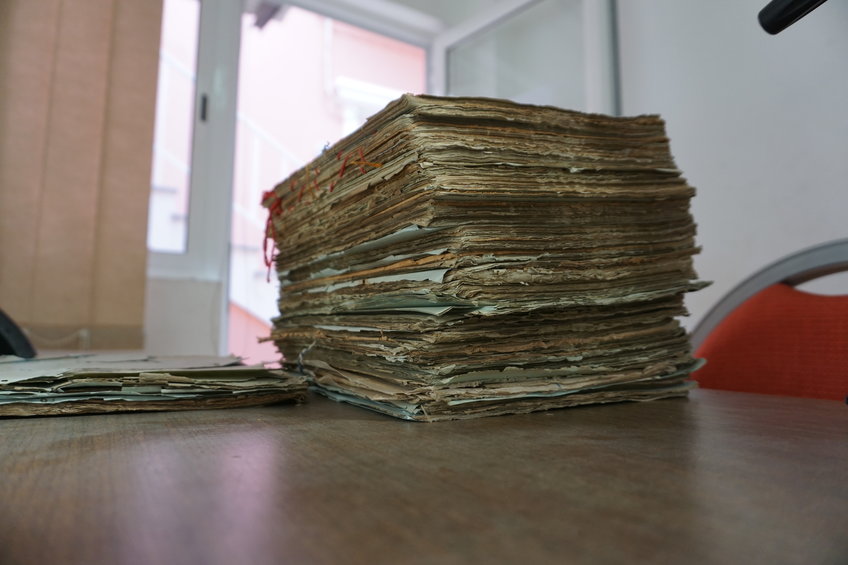 Global Legal History on the Ground:
Court Cases in African Archives
Completed Project
Africa is usually absent from Global Legal History debates. However, Africans engagement in normative production – including colonial normative production – was broad, rich and complex. The various facets of African agents' active participation in normative production is still an understudied topic of Global Legal History in general and of the history of the Iberian empires in particular. While European conceptions of law were disseminated around the world during colonial expansion, we should not simply assume that they were the exclusive or even the most important normative framework operating in colonial societies and in colonial courts. There were moments where local population agency, their vernacular understandings of law, as well as non-European legal systems clearly played a pivotal role in the process of daily normative production. Working on local archives, with locally produced sources such as court cases, can be a method to overcome this blind spot.
Certain kinds of documents make the diffuse and entangled dynamics of normative production more evident than others. Court cases are very privileged in this sense, since they show the actual engagement of the local population in disputing the concrete meanings of legal norms and legal categories. They also allow us to better understand how the interaction of different normative systems shaped law and the resolution of conflicts in colonial societies. In doing Global Legal History, we should engage more seriously with local archives, since they hold documents, such as ordinary court cases, that better illustrate the participation of non-European agents in the process of producing normativities.
Court cases abound in Lusophone Africa archives. However, despite the richness of their collections, the documents are quite often unorganised and unidentified, which makes it very difficult for the academic community to make use of them. This Research Group therefore seeks to overcome this obstacle by collaborating with local archives in identifying, preserving, organising and cataloging court case collections. In addition to the organisation of the local archives and the publication of instruments enabling the academic community to better access these sources, the project will also support research analysing such documents in order to highlight new perspectives on writing Global Legal History from the point of view of the daily normative production that took place in Portuguese colonial societies.
The forerunner of this project was a cooperation between Mariana Dias Paes (mpilhlt), Mariana Candido (Emory University) and Juelma de Matos Ñgala (ISCED-Benguela/ mpilhlt). This cooperation both organised and compiled an inventory of part of the court case collection stored at the Tribunal da Comarca de Benguela. The collection comprises more than 2,000 court cases issued between 1850 and 1945 in the southern regions of Angola. An introduction to Angolan legal history and the inventory of the documents will be published in the Global Perspectives on Legal History series in 2023.
Currently, the "Global Legal History on the Ground" project cooperates with the Arquivo Nacional de Cabo Verde to catalogue and digitize their court case collection. These court cases were filed between the 18th and the 20th century and will be made available online and in open access.
If you are interested in following the development of the project more closely, you can follow us on Twitter, Facebook and Instagram.