Derechos Indigenas: concreción local del derecho internacional
Seminario Permanente
Date:

May 24, 2022

Time:

01:00 PM - 02:00 PM

Speaker:

Armando Guevara Gil

Location:

video conference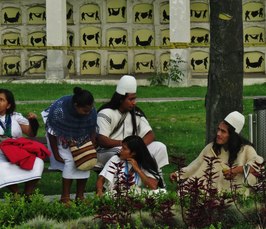 The Seminar is interested to explore normative orders, which had grown in a European context, were reproduced, complemented, modified and adjusted in the contexts of the Iberian worlds. The encounter of alien cultures and religions as well as the long distances to Europe and within in the slowly measured continent produced new challenges for jurists. Europe and its understanding of law also changed.
The variety of guest lectures presented at the Seminar on Legal History in the Iberian Worlds provide case studies to explore our central questions in this Field.
For more information, please contact Pilar Mejía.