The "Gift" of Martial Law: Military Tribunals in Commonwealth Africa, 1967-1990
African Legal History Seminar
Date:

May 17, 2022

Time:

02:30 PM (Local Time Germany)

Speaker:

Dr. Samuel Fury Childs Daly (Duke University)

Location:

Videokonferenz

Room:

For further information please contact the organisers.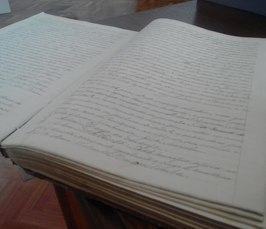 During Africa's long period of military administration, soldiers in many countries presented martial law as a tool to streamline the provision of justice for the civilians they ruled. But martial law was poorly suited to civilian society. Focusing on Nigeria and Ghana, this paper describes how martial law was turned against civilians through the military's deadliest legal implement – the tribunal. How did soldiers justify using martial law in peacetime? How did civilians adapt to life under a legal system that was not designed for them? Who among them supported it, and who chafed against it?
The African Legal History Seminars are monthly seminars organised by the research groups of Mariana Armond Dias Paes, Raquel Sirotti and Inge Van Hulle. Their aim is to show the study of African Legal History from an interdisciplinary perspective and to explore new and creative ways to approach the topic. The next seminar takes place online on Tuesday 17 May 2022 at 2.30 pm when Dr. Samuel Fury Childs Daly (Duke University) - who is also currently a guest at our Institute - will give a talk on 'The "Gift" of Martial Law: Military Tribunals in Commonwealth Africa, 1967-1990'.
Those interested can register by sending an email to vanhulle@lhlt.mpg.de.