Relational Justice: A Theory of Private Law
Max Planck Lecture in Legal History and Legal Theory
Date:

Feb 14, 2023

Time:

04:00 PM - 06:00 PM (Local Time Germany)

Speaker:

Hanoch Dagan (Tel-Aviv University), Marietta Auer (mpilhlt)

Organisation:

Stefanie Rüther

Location:

mpilhlt

Room:

Online

Host:

Marietta Auer

Contact:

ruether@lhlt.mpg.de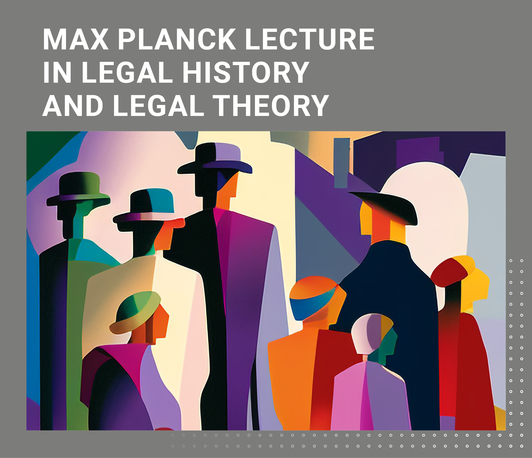 Relational Justice: A Theory of Private Law
Book discussion with a comment by Marietta Auer
'What is private law?' and 'What should be its normative DNA?' – these fundamental questions are at the heart of a book project by Hanoch Dagan discussing the theory of private law as a relational law (co-authored with Avihay Dorfman).
He will present his book project at the mpilhlt and discuss the main arguments. After a short comment by Marietta Auer, the floor will be open for discussion.
'Relational Justice: A Theory of Private Law' will be published with Oxford University Press in 2024.
About the author:
Dagan is the Stewart and Judy Colton Professor of Legal Theory and Innovation and Director of the Edmond J. Safra Center for Ethics at Tel Aviv University. He is a leading experts on private law and has published several books, including 'A Liberal Theory of Property' (Cambridge University Press, 2021) and the 'Research Handbook on Private Law Theory', which he co-edited with Benjamin Zipursky (Edward Elgar Publishing, 2020).
Online event (please register here)