Duncan Kennedy: 'Law Distributes I: Ricardo Marx CLS'
Meet the Author
Date:

Apr 27, 2022

Time:

06:00 PM - 09:00 PM (Local Time Germany)

Speaker:

Duncan Kennedy

Carter Professor of General Jurisprudence at Harvard Law School, Emeritus

Location:

video conference

Room:

For further information please contact office.auer@lhlt.mpg.de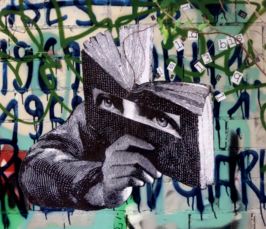 Duncan Kennedy is Carter Professor of General Jurisprudence, Emeritus, at Harvard Law School, and one of the founders of the Critical Legal Studies movement. His publications have contributed to legal and social theory, the history of legal thought, legal semiotics, law and economics, contract law and legal education.
Kennedy has taught contracts, torts, property, trusts, the history of legal thought, low income housing law and policy, Israel/Palestine legal issues, the globalisation of law and legal thought, and the politics of private law. In addition to his numerous academic books and articles, he has contributed to public debates in journalistic writings, inter alia, on the war on Iraq and Israel/Palestine.
We will discuss Duncan Kennedy's article 'Law Distributes I: Ricardo Marx CLS' with the author. Reference will be made to the entire text.
Comments by Researchers of the Department of Multidisciplinary Theory of Law: Christian Boulanger; Johan Horst, Susanne Paas, and Ralf Seinecke.
Kennedy, Duncan, Law Distributes I: Ricardo Marx CLS (February 24, 2021), https://ssrn.com/abstract=3813439 or http://dx.doi.org/10.2139/ssrn.3813439