Codification and property law in 19th century Argentina

 
Volume 18 of the Open Access book series ›Global Perspectives on Legal History‹ is out now!

 
Pamela Cacciavillani's book offers a legal-historical examination of the construction of property in the province of Córdoba (Argentina) at the end of the 19th century. She analyzes the interaction of the civil codification, Argentina's federal structure, and the systems for the official surveying of land and registration of property. In particular, she focuses on the privatization of the territories belonging to indigenous communities in Córdoba province from the 1870s to the early 20th century.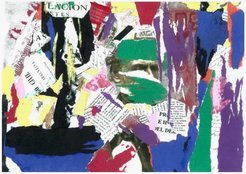 Celebrating the Impossible abandons a legalistic view of law by drawing on a wide range of sources to analyze both national and provincial developments. This dual perspective allows for a better understanding of the interpretation and implementation of the Argentine Civil Code in the provinces, but also stimulates a more general reflection on codification in federal contexts.
Pamela Cacciavillani was a PhD student and researcher at our Institute from 2013 to 2019, and since 2019 she has been working as a law professor at the University of Monterrey, Mexico.