Avi Rubin's Ottoman Rule of Law and the Modern Political Trial
Reading Seminar
Date:

Jan 31, 2022

Time:

11:00 AM - 12:30 PM (Local Time Germany)

Location:

video conference

Room:

For further information please contact aydin@lhlt.mpg.de

Host:

Translations and Transitions Research Group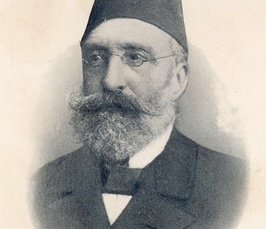 In this seminar we will be discussing Avi Rubin's book on an alleged murder case of a former Ottoman Sultan and its trial in the 19th Century Ottoman Empire. His precious contribution to socio-legal history opens ways for discussing topics such as legal cultures, archival material, legal reform, political trials, and political history.
In the seminar we are looking forward for discussing variety of subjects, not only limited to Ottoman context and we will also consider what we can distill from Rubin's work for various research areas of legal history.
The seminar takes place online on the following date: 31st of January between 11:00-12:30.
If you are interested in participating, please contact us at: aydin@lhlt.mpg.de