Member of Research Group defends her PhD thesis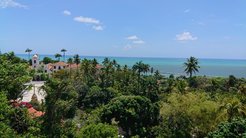 Much has been written about the political tension between ultramontanists and liberal jurisdictionalists in the Empire of Brazil (1822-1889). But what about the legal dimension of Church-State relations during the period? In her doctoral thesis, Anna Clara Lehmann Martins analyses how priests, state bureaucrats and cardinals employed the disciplinary part of the Council of Trent when dealing with problems of ecclesiastical administration. The main sources were cases presented to the Congregation of the Council (Holy See) and to the Council of State (Brazil), examined from the methodological perspectives of governance and multinormativity. In general the thesis explores multilevel administrative practices ('the fabric of the ordinary', in the author's words) to show that the polarisation between ultramontanists and jurisdictionalists was a precarious element within the governance of the Church, often giving way to mechanisms of control of normative novelty and to the recalling of common ground.
The doctoral thesis was successfully defended on 8 July 2021 at the Universidade Federal de Minas Gerais (Law), with a cotutelle agreement with the Westfälische Wilhelms-Universität Münster (History). The defence committee consisted of Ricardo Sontag (supervisor), Olaf Blaschke (supervisor), Benedetta Albani (co-supervisor), Carlos Salinas Araneda, José Pedro Paiva, François Jankowiak, and Ítalo Santirocchi.
The thesis was developed within the context of the Max Planck Research Group: 'Governance of the Universal Church after the Council of Trent'. It was the group's first thesis to examine sources of the Congregation of the Council from the 19th century.