Wither the power of disallowance?
Common Law Research Seminar
Date:

Nov 1, 2021

Time:

02:15 PM - 03:15 PM (Local Time Germany)

Speaker:

Hakeem Yusuf (Open University)

Convenors:

Stefan Vogenauer, Matilde Cazzola

Location:

video conference

Room:

For further information please contact cazzola@lhlt.mpg.de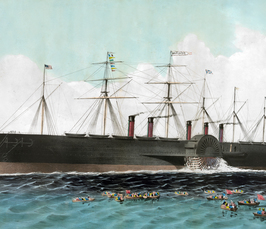 This seminar series runs from 18 October 2021 to 31 January 2022. For a complete list of all dates in the series, please download the schedule on the left.
---
image: SS Great Eastern, Source: wikimedia.org