Jürgen Osterhammel's 'The Transformation of the World. A Global History of the Nineteenth Century'
Reading Seminar
Date:

May 27, 2021

Time:

01:30 PM - 03:00 PM (Local Time Germany)

Organisation:

Lena Foljanty

Location:

video conference

Room:

For further information please contact hk-translations-transitions@lhlt.mpg.de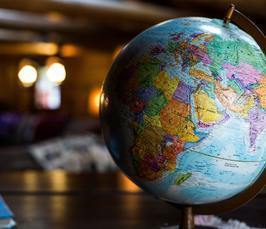 Osterhammel's 'The Transformation of the World' is an impressive attempt to write a truly global history that combines a comparative view with a reflection on entanglements. It seeks to develop a narrative that calls into question the historiographical tradition that was long dominated by national histories.
In the seminar, we are interested in critically reflecting on the methodology and narratives the author develops in order to discuss our own historiographical approaches.
The final session of the Osterhammel seminar will take place this Thursday, 27th May, 13.30-15:00. For this session, we will not read a specific chapter, but we will recapitulate our discussions.
If you are interested in participating, please contact us at:
hk-translations-transitions@...