Una aproximación a las corporaciones en el pensamiento económico español del siglo XVIII.
Seminar on Legal History in the Iberian Worlds
Date:

Mar 8, 2021

Time:

01:00 PM - 02:30 PM (Local Time Germany)

Speaker:

Edward Jones Corredera

Organisation:

Pilar Mejía

Room:

Videoconferencia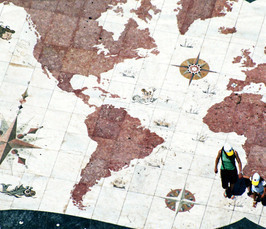 Since 2010, the Seminar has been a permanent fixture of the mpilhlt's discursive landscape that seeks to foster a better understanding of the production processes of normative knowledge in the different geographical and cultural contexts that were under the influence of the Iberian empires. Once a month, the seminar provides a space for discussing the ongoing research and debates in the field of legal history in the Iberian worlds. Here, researchers and guests of the Institute have the opportunity to engage in a dialogue with scholars and colleagues from other institutions.
---
Photo: © Otto Danwerth (Lisboa)