Anke Hübenthal on mentoring, role models and opening doors
Seminar
Date:

Mar 26, 2021

Time:

12:00 PM - 01:00 PM (Local Time Germany)

Speaker:

Anke Hübenthal

Organisation:

Victoria Barnes, Amber Rose Maggio, Zeynep Yazici Caglar

Location:

video conference

Room:

For further information please contact minervalawnet@rg.mpg.de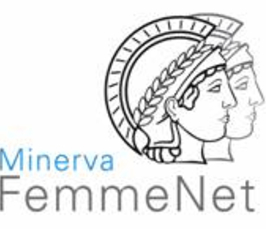 Anke Hübenthal is an expert in supporting and coaching female scientists. She runs Minerva-FemmeNet.
Minerva-FemmeNet is a network for all female scientists of the MPG, including lawyers. One of the pillars of this programme is a mentoring scheme. More than 300 mentors from research and industry make themselves available on a voluntary basis; most of them have already gained professional experience and are adept at balancing family life with a career. They support and advise mentees on all issues regarding career planning and their future career path. The network's mentors are not only based in Germany but also in other countries, such as England, France, Spain, the USA and Australia.
Anke is based at the Max Planck Institute for Legal History and Legal Theory in Frankfurt am Main, although her networking activities take place throughout (almost) all Max Planck Institutes. Anke is a trained biochemist with expertise in molecular modelling and molecular genetics. She has also published on good practices in supporting female careers, science management and mentoring. Aside from her activities in career building, she is an active member of the Diversity Group and the Works Council at the Institute in Frankfurt.
This session is intended as a brown bag lunch session. Anke will talk informally over lunch about how to join the network, the mentoring programme and the importance of having positive role models.
Please contact minervalawnet@rg.mpg.de for more details.