Workshop: Current topic in legal history: What is a legal book? Crossing perspectives between legal history and book history
Workshop
Date:

Jun 18, 2020

Time:

03:00 PM - 05:00 PM (Local Time Germany)

Speakers:

Maria Idalia García Aguilar (Universidad Nacional Autónoma de México & MPIeR Guest Researcher), Natalia Maillard Álvarez (Universidad de Pablo Olavide), Airton Ribeiro da Silva (MPIeR Guest Researcher), Pedro Rueda Ramírez (Universidad de Barcelona)

Location:

MPIeR

Room:

Online Meeting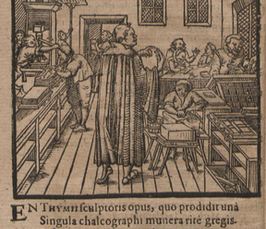 Manuela Bragagnolo
In a 2008 article published in Rg, Antonio Manuel Hespanha stated the importance of bridging the gap between material bibliography and legal history. He stressed the need to expand the scope of legal historical research, which had up to that point traditionally focused on the intellectual output of the so-called 'author'. In particular, he suggested to take into account the materiality the object that, with the emergence of print, contributed more than any other form of media to the storage, mobilisation and communication of normative knowledge:
books, namely legal books. In that article Hespanha clearly showed the interdependence between form and content in early modern legal books.

Legal books served a variety of different purposes and consisted of different literary genres catering to different readerships. Books were much more than instruments used by the 'men of law' at the universities and in courts. Handbooks and pragmatic books, the topics of which also included the expansive fields of moral theology and religious normativity, were also fundamental tools through which 'legal literacy' reached a wider audience.
But what was a legal book for the actors involved in the book production (eg printers), book circulation (books sellers) and, in general, book consumption (for instance 'universal bibliographers')? What categories did these actors use to classify them? If we think about the Ibero-American world, what was considered a 'libro juridico'? And how did this category change over time? These are some of the questions that the workshop aims to address, by creating the space for a dialogue between legal historians and book historians, starting from a methodological discussion on the sources and the methods that can be used to analyse the 'legal book'.
Since the exchange and production of knowledge can never truly be stopped, new avenues of communication and dialogue must be explored. In accordance with this guiding principle, we will hold this workshop online. For more information, please send an email to bragagnolo@rg.mpg.de.