Guest Workshop: Historia del Derecho Colonial
Guest Workshop
Datum:

26.01.2018

Uhrzeit:

14:00 - 18:00

Organisation:

Pamela Cacciavillani

Ort:

MPIeR

Raum:

Vortragssaal des MPI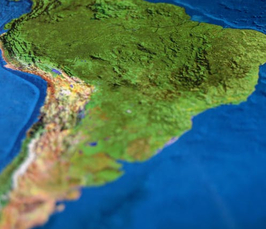 The workshop on January 26th will be the first in this year's series of guest workshops at the MPIeR. They provide an important opportunity for visiting researchers, who are spending only a limited period at the Institute, to become integrated into the research fields of legal history, to network with other investigators and to receive feedback on their current work. The invited scholars will address questions and issues of their own research projects that have a particular connection to the Institute's agenda. This workshop is related to the research field of The Legal History of Ibero-America and will cover legal historical topics in different regions and periods.
The first presentation analyzes how Tupi-Guarani women were an essential part of the functioning of slavery and other forms of compulsory labor, as well as the social projection of Iberians who became local leaders in the River Plate Basin in the 16th century. From a postcolonial perspective and feminist jurisprudence, the second presentation attempts to lay the groundwork for a legal history of women in colonial Paraíba during 1850-1822.
The third and fourth expositions will be held by the Doucet Scholarship holder 2018. They study, in one case, the legal situation of land ownership in Latin America of the 18th and 19th centuries, and, in the other case, the claims made by indigenous people before the Real Audiencia in Buenos Aires at the end of the colonial period.
The last exposition explores how colonial officials learned to channel fears of racial violence into an exceptional mode of repressive justice within the executive branch of the colonial state in Cuba between 1825-1856.
Each presentation will be commented on by a fellow researcher of the Institute:

Elisa Frühauf Garcia (Universidade Federal Fluminense, Rio de Janeiro)
Las categorías de la conquista: esclavitud, indias y mestizaje en la cuenca del Río de la Plata, siglo XVI
Comment: Christiane Birr / José Luis Egío
Luisa Stella de Oliveira Coutinho Silva (Universidade de Lisboa)
História do Direito e Colonização do Brasil: as Mulheres da Capitania da Paraíba
Comment: Anna Clara Lehmann Martins
Marcela Sáenz García (Universidad de Buenos Aires)
Reclamos indígenas y justicia. Los viajes a la Real Audiencia de Buenos Aires a fines de la Colonia, 1780-1800
Comment: Otto Danwerth
Cristian Miguel Poczynok (Universidad de Buenos Aires)
Los derechos de propiedad de la tierra a inicios del siglo XIX: una lectura y propuesta relacional desde la campaña bonaerense
Comment: Pamela Cacciavillani
Andrés Pletch (University of Michigan)
Martial Law and the Development of Counter Revolutionary Governance in Cuban Slave Society, 1825-1856
Comment: Mariana Armond Dias Paes
The languages of the presentations and discussions will be Spanish, Portuguese and English.