A set of publications on the significance of the School of Salamanca in legal history
 
A set of publications on the significance of the School of Salamanca in legal history
The first months of 2022 saw the publication of a number of articles by members of the research project The School of Salamanca. A Digital Collection of Sources and a Dictionary of its Juridical-Political Language in various international volumes dedicated to early modern scholasticism.
Thomas Duve, co-director of the research project, contributed an essay to a commemorative volume in honour of H. Patrick Glenn, published by Cambridge University Press. In his text, Duve shows that Glenn's concept of 'legal traditions' as normative information undergoing a continuous recursive process of appropriation and mutation can be very stimulating for current attempts at writing global legal history. For Duve, the example of the School of Salamanca – which Glenn once described as 'Hispanic common law' – shows the opportunities but also the limits of this approach.
In the Companion to Spanish Scholastics (edited by Harald Braun, Erik de Bom and Paolo Astorri), Duve further elaborates these perspectives by providing a critical assessment of the historiographical construction of the idea of the 'School of Salamanca'. Proposing to go beyond a reductionist interpretation of Vitoria, Soto and other authors as the 'fathers of international law', Duve emphasises the need to historicise the construction of the concept of a 'school' by taking seriously the pragmatic dimension of moral theology as practical theology. Seen from this perspective, the School of Salamanca can be conceived as both an epistemic community and a community of practice that produced normative knowledge to resolve practical problems.
In the same volume, Andreas Wagner explores the Salmantine debates about the validity and obligatory force of the law of nations. In particular, he shows how different authors re-worked the just war doctrine, elaborating notions of self-defence, of punishment, and of what we today would call humanitarian intervention. In addition, Wagner explains how Spanish scholastics ventured to establish sets of precise, substantial norms and rights, both of states and of individuals, such as freedom of the seas or access to citizenship.
In another recent volume, edited by Cornel Zwierlein, José Luis Egío analyses a range of controversial cases to show how for the jurists and moral theologians trained at Salamanca and working in the Americas, their local experiences became an increasingly important criterion in their decision-making. According to Egío, over time experience even became more important than the knowledge found in books and ancient authorities, to the point that we could properly speak of a 'transitional' way of knowledge production – a hybrid speculative and empirical reasoning – that transcends the way of arguing in classical scholasticism. In his text, Egío also demonstrates how this hard-won experiential knowledge represented a precious intellectual capital that these Hispanic-American judges and missionaries used in order to achieve offices and pensions.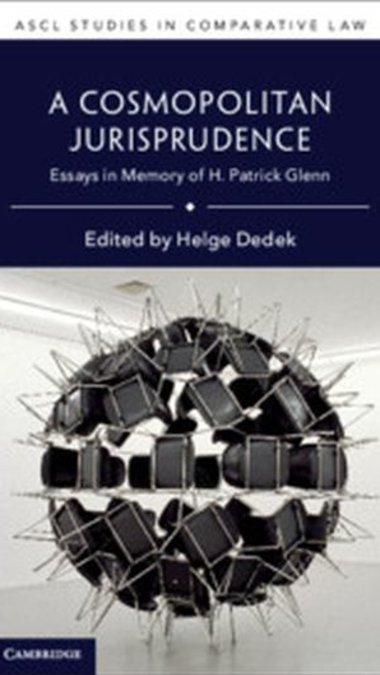 Duve, T. (2021). 'The School of Salamanca: A Common Law?'. In: H. Dedek (ed.): A Cosmopolitan Jurisprudence: Essays in Memory of H. Patrick Glenn (ASCL Studies in Comparative Law). Cambridge: Cambridge University Press. pp. 223-235 doi:10.1017/9781108894760.012
Duve, T. (2022). 'Law' & Wagner, A. (2022). 'International Law'. In: Harald Braun, Erik De Bom and Paolo Astorri (eds.): A Companion to the Spanish Scholastics. Leiden: Brill. https://brill.com/view/title/31552
Egío, J. L. (2022). 'Travelling Scholastics: The Emergence of an Empirical Normative Authority in Early Modern Spanish America'. In: Cornel Zwierlein (ed.), The Power of the Dispersed. Early Modern Global Travelers beyond Integration. Leiden: Brill, pp. 158-208. https://brill.com/view/book/edcoll/9789004140721/BP000016.xml