Police Legal Frameworks and Practices in XX Century Latin America
Jour Fixe
Datum:

12.02.2018

Uhrzeit:

12:00 - 13:00

Vortragende(r):

Osvaldo Barreneche, Universidad Nacional de La Plata

Opponent:

Karl Härter, MPIeR

Ort:

MPIeR

Raum:

Z 01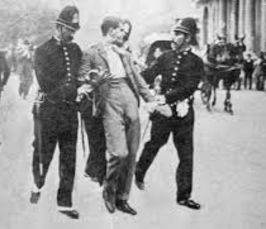 This presentation gives an overview on legal and political history of police institutions in Latin America during the XX century. As the region moved from dictatorship to democracy towards the end of that century, increasing inequality together with multiple factors put the issue of crime (in the ample sense of the term) at the center of the political agenda. How to control or even to curve down the always-higher cases of homicides, robberies, rapes, etc.? Furthermore, how to rely on police institutions to cope with this problem if they seemed to be more trained to repress citizens than to protect them? The research project follows the historical path of law enforcement institutions that played an important role not only during the years of Latin American last military dictatorships (1970s and 80s) but also earlier in the century when eventually police gained a great deal of institutional autonomy and power. Such power applied not only as a repressive force but also as a political, judicial, and social actor. How the police was able to achieve this is at the center of the inquiry.
After a brief project description and its context, the talk addresses main features of police reforms that took place towards the end of the XX century. Later the presentation focuses on a long-term perspective on police history, one that both legal and social historians had recently challenged. Then it highlights some of the contributions legal history has made to the study of police past. Finally, the talk proposes a dialogue that underlines the connections between this topic and the Institute´s focus areas.
---
Picture: Buenos Aires Police arresting a demonstrator (circa 1910).
Source: Archivo General de la Nación (Argentina).