13th Frankfurt Investment Arbitration Moot Court
Moot Court
Beginn:

02.03.2020

Ende:

06.03.2020

Organisation:

Max Planck Institute for European Legal History & Morgan Lewis

Ort:

Campus Goethe University, Morgan Lewis and MPIeR, Frankfurt am Main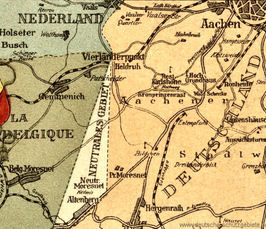 Attention: This event has been CANCELLED!
As a result of the growing concerns surrounding the spread of the Covid-19 Virus around the world, the organizing team had no other choice but to cancel this year's Frankfurt Investment Arbitration Moot Court.
For the third time, the Max Planck Institute for European Legal History is hosting, together with the international law firm Morgan Lewis, the Frankfurt Investment Arbitration Moot Court, the oldest and most prestigious student competition in the area of investment protection law. https://www.investmentmoot.org/
Situated in the aftermath of the Coalition Wars, this year's case takes place in the tiny village of Vielle Montagne in the 19th century. In January 1816, the Netherlands and Prussia set about to fix the final boundary between the two countries. Wedged between Prussia, the Netherlands and France, however, Moresnet remained somewhat of a conundrum. The question as to which legal system applied in this territory remained open until 1821 when Prussia proposed to 'freeze' the legal system at the time of the French rule. For the next 100 years, the Code Napoleon remained the legal system in Neutral Moresnet, and the courts applying the law were, variously, from Prussia, the Netherlands and France. A concession contract for a zinc mine in Vielle Montagne issued before the Coalition Wars becomes the centre of a conflict when the Prussians claim that it is voidable.
Participating student teams will prepare pleadings for both sides and then compete against each other in several rounds. The victorious teams in the early rounds will move on to the next round, until the two final teams compete in the decisive pleading to determine the overall winning team.