Seminar: 'Pro tota iuris decretalium evolutione': the declarationes of the Congregation of the Council and their 16th- and 17th-century collections between prohibitions and diffusion
Seminar
Date:

Oct 10, 2019

Time:

10:00 AM - 01:00 PM (Local Time Germany)

Speaker:

Prof. Dr. Lorenzo Sinisi (Università degli Studi "Magna Graecia" di Catanzaro)

Organisation:

Benedetta Albani

Location:

MPIeR

Room:

Seminar room of the MPI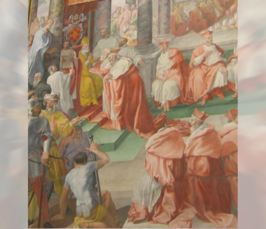 During his pontificate, Pius V delegated the authentic interpretation of Tridentine disciplinary decrees to the Congregation of the Council, inaugurating a tradition of declarationes that had a long-lasting impact on the governance of the Church.
Professor Lorenzo Sinisi's lecture will address the phenomenon of collections of the Congregation of the Council's declarationes during the 16th and 17th centuries. His exposition will encompass the development of manuscript and printed collections, the censorship exercised by the Holy See over some daring private efforts, and the genesis of an official collection provided by the Congregation itself, the Thesaurus Resolutionum.
The seminar will be held in Italian.