Workshop: Transnational Criminal Law in Transatlantic Perspective (1870-1945): Towards a dialogue between the Global North and the Global South
Workshop
Start:

May 23, 2019 09:00 AM (Local Time Germany)

End:

May 24, 2019 05:00 PM

Organisation:

Karl Härter / Valeria Vegh Weis

Location:

MPIeR

Room:

Seminar room of the MPI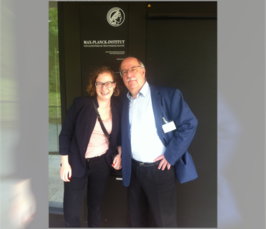 The workshop aimed to explore and develop the new research project 'Transnational Criminal Law in Transatlantic Perspective (1870-1945)'. Experts from Latin America and Europe presented exemplary case studies on issues of transnational criminal law such as transnational crime, criminals and threats, actors and practices of transnational criminal law, and transnational discourses and criminology.
The overall focus is on the transatlantic dimension of transnational criminal law and the historical links between European and Latin-American legal frameworks.
The workshop also discussed potential research topics and methodological questions such as the spatial focus, periodization, and application of concepts like the 'transnationalisation of criminal law', 'criminal law and security regimes' as well as critical criminology, criminal selectivity and global legal history.