Second Comparative Workshop on Legal Transformations in 19th and early 20th Century Japan, China, and the Ottoman Empire
Workshop
Start:

Mar 27, 2019 10:00 AM (Local Time Germany)

End:

Mar 29, 2019 01:00 PM

Organisation:

Lena Foljanty

Location:

MPIeR

Room:

Lecture hall of the MPI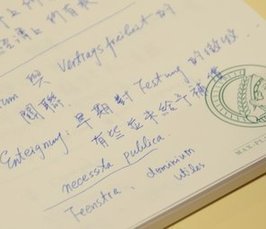 Translation played a key role in the legal transformations that took place in 19th and early 20th century Japan, China, and the Ottoman Empire. Western legal ideas were studied in these countries on the basis of translations, at the same time, translating opened the possibility to negotiate and to re-shape these ideas.
In the workshop, we will look at certain key concepts in a comparative perspective. In thematic panels, experts on Ottoman, Japanese and Chinese legal history will discuss how a new legal understanding was established through translation and how this affected the transformations of the legal order in the three countries in general.
The workshop builds upon an initial comparative workshop that took place in March 2018. The program on 27th March and on 28th March (until dinner) is opened to the public.