Salamanca-Colloquium: Observaciones sobre edición crítica de Melchor Cano (métodos y subsidios para el trabajo)
Colloquium
Date:

Mar 18, 2019

Time:

06:00 PM - 07:30 PM (Local Time Germany)

Speaker:

Juan Belda Plans (Valencia)

Organisation:

Christiane Birr (MPIeR)

Location:

MPIeR

Room:

Z01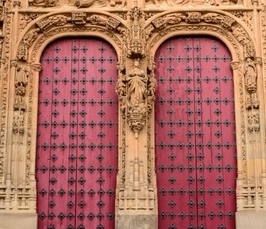 Juan Belda Plans is the leading expert on Melchor Cano, the most influential theologian of the School of Salamanca. After his groundbreaking Spanish translation of Cano's magnum opus, 'De locis theologicis', Belda Plans has embarked on a critical edition (as well as a Spanish translation) of Cano's 'Relectio de Poenitentia', held in Salamanca in 1549.
The project of critically editing and translating this central text of moral theology in the School of Salamanca is being financed by the MPIeR and developed in close association with the Salamanca project at the Institute. Within the context of the colloquium, Belda Plans will talk about the practical and intellectual challenges working on a critical edition of a sixteenth-century relectio presents as well as about his observations regarding textual development, changes, and adaptations in the early modern editions of the text.
The colloquium will be held in Spanish.