Raymond Cocks

: Laws ancient and modern: history and context in the reforms of mid-nineteenth century India
Frankfurter Rechtshistorische Abendgespräche
Date:

May 15, 2019

Time:

06:00 PM - 08:00 PM (Local Time Germany)

Speaker:

Raymond Cocks (Keele University)

Location:

Max Planck Institute for European Legal History

Room:

Lecture hall of the MPI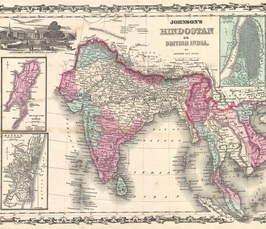 In 1861 a new structure was created for law-making in India and by the end of the 1860s it was recognised in the British Parliament that the reform had involved the equivalent of: '… the duty of making general laws for the whole of Europe except Russia, and secondarily with the duty of doing the whole of the local legislation required for the following countries: - First, for Great Britain, which is about equal in size to the North-West Provinces; secondly for the kingdom of Italy, which is about the size of the Punjaub; thirdly, for Belgium and Holland which might stand for Oudh; fourthly for Prussia, as she was before the events of 1866, which might be taken very roughly to represent the Central Provinces, though these were considerably larger; and lastly, for Norway, which, also roughly, might stand for Burmah […]'.
It was also noted that in the course of the 1860s it had become normal for the laws to be prepared in Calcutta in the winter months and that government and law-makers would move to the cool of Simla in the Himalayas for the summer. In this regard it was argued that it was as if in Europe a legislative body was:'sitting half the year at Dantzic and the other half of the year at the Baths of Lucca'. These observations suggest that the Indian law reformers of the day sensed that location was important but that the Indian context could be seen through a European prism.
A sense of the relevance of context was linked to a sense of the importance of history. Again, it could be expressed by reference to Europe. The jurist, Henry Maine, author of Ancient Law published in 1861, was involved with the production of laws for India between 1862 and 1869 and in later years he came to think that if law reformers were 'too slow, there will be no improvement. If they are too fast there will be no security' and he went on to observe that 'the British rulers of India are like men bound to make their watches keep true time in two longitudes at once'. In other words, a watch in Europe and a watch in India should keep different times to reflect their different longitudes but, for the purposes of managing legal change in India, there had, somehow, to be one uniform time. An awareness of history was important but it was an awareness which had to be controlled by the law-maker, and the law-maker was European.
My paper considers issues such as these with reference to the making of laws in India in the 1860s. At the end I remark, tentatively, on the long-term consequences of the reforms of this decade for the subsequent history of the sub-continent.
---
Image: Hindostan or British India from Johnson, A. J., Johnson's New Illustrated (Steel Plate) Family Atlas with Descriptions, Geographical, Statistical, and Historical. (1862)