Guest Workshop - Legal Transfers, Transplantations and Translations
Guest Workshop
Date:

Jun 20, 2018

Time:

03:45 PM - 05:30 PM (Local Time Germany)

Organisation:

Stefan Vogenauer, Victoria Barnes

Location:

MPIeR

Room:

Z 01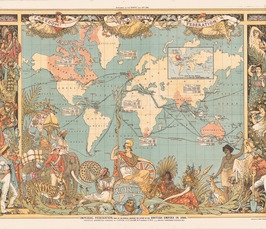 The workshop on June 20 will be the third in this year's series of guest workshops at the MPIeR. Visiting researchers will discuss projects with a link to those in the research field of "Legal Transfer in the Common Law World". While the work carried out by those within the research field focuses primarily on common law jurisdictions, legal ideas moved freely around the globe. The transfer of legal ideas was by no means a phenomenon which operated exclusively within the jurisdictions of the Anglo-American sphere. This workshop, therefore, takes an inclusive approach to questions of legal transfers, transplantations and translations. It welcomes a multitude of theoretical and methodological approaches and it showcases a wide range of case studies with examples that stem from the common law and civil law traditions. A brief synopsis of the guests who will present their projects at this workshop can be found below.
Aparna Balachandran will provide our first paper in the workshop. She will present her work on law and custom in early colonial Madras. Aparna discusses the way this changes across time, history and legal space. She is an expert in South East Asian legal history and has recently published a co-edited collection called Iterations of Law: Legal Histories from India. Aparna joins us from the University of Delhi and arrives in Frankfurt in June as a guest for the summer months.
Sean Bottomley will focus on patents and the transfer of case law from England to the United States. This talk is grounded in his extensive work on the legal history of intellectual property and conflicts over the design and interpretations of legal rights. He will also present his new research project on the Court of Wards in the Common Law Seminar. Sean is based at the Institute for Advanced Study in Toulouse and has been visiting at the Institute for several months.
Tom Hamilton is working on criminal justice in early modern France. Having written widely about Pierre de L'Estoile and the Wars of Religion, Tom is now turning to consider the influence of religion (among other factors) on the dispensation of criminal justice in France. He notes that the regime combined elements of the European tradition of ius commune and drew on a multitude of normative legal norms for its inspiration. Tom will also present at the Colloquium on the History of Police and Criminal Justice. Tom comes from Cambridge University and has been a guest in Frankfurt for a couple of months.
---
Picture: Imperial Federation Map of the World, Crane, Walter, 1845-1915, Cornell University, Source: PJ Mode Collection of Persuasive Cartography