Legal Transfer in the Common Law World
Common Law Research Seminar
Date:

Oct 16, 2017

Time:

02:15 PM - 03:15 PM (Local Time Germany)

Organisation:

Stefan Vogenauer, Emily Whewell

Location:

MPIeR

Room:

Seminar room of the MPI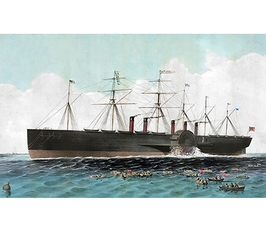 The seminar takes place from 16.10.2017 until 22.01.2018.
The seminar will start at 2.15 pm and will end at 3.15 pm in the seminar room of the institute with Alastair McClure's presentation: "Making and Unmaking Legal Subjects: Age, Gender, Class and Caste in Colonial India".
You can find all further dates in the schedule on the right.
---
Image: SS Great Eastern, source: wikimedia.org