Das Vierte Alter im Recht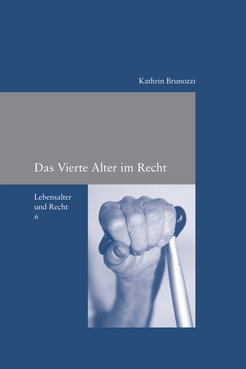 [Old Age in Law]
Kathrin Brunozzi
Studien zur europäischen Rechtsgeschichte 271
Lebensalter und Recht 6
Frankfurt am Main: Klostermann 2012. XI, 317 p.
ISSN 1610-6040
ISBN 978-3-465-04154-2
---
The law contains few norms directed explicitly at those older than 65 or that take that age as a threshold. This applies to laws on nursing homes and guardianship laws, even though both of these legal domains attest to the fact that law has started to account for old age in the second half of the 20th century. This study traces this inclusion of old age in law since the 1960s.